Easter
---
Transform Your Easter with Decorations from Real Christmas Trees
Easter is a time of renewal, joy, and vibrant celebrations. With Easter decorations playing a pivotal role in setting the festive mood, Real Christmas Trees ensures that Australians don't miss out on the finest and most diverse range. Our collection of Easter decorations uniquely marries tradition with innovation, promising a spectacular ambience for homes across Australia.
A Spectrum of Easter Decorations Australia Adores
Tradition Meets Trend: Our collection spans from the classic Easter bunnies and eggs to modern and chic decorative pieces, ensuring there's something for every Australian home.
Vibrant Colours:
Immerse in a palette of spring hues and bold contrasts that truly embody the Easter spirit.
Handcrafted Marvels:
Each decoration is a testament to impeccable craftsmanship, reflecting both quality and creativity.
Uniquely Aussie, Unparalleled Quality
Locally Inspired Designs:
Capturing the essence of Easter decorations in Australia, our curated pieces resonate with the local celebrations, ensuring a touch of Aussie spirit in every corner.
Sustainable and Safe:
While our forte lies in Christmas trees, our commitment to the environment extends to our Easter range. Our decorations are ethically sourced, making your festivities both joyous and responsible.
Durability Assured:
When you choose Real Christmas Trees, you opt for Easter decorations that not only look good but are built to last, becoming a cherished part of your festive decor year after year.
Why Choose Real Christmas Trees for Easter Decorations in Australia?
Customer-Centric Approach:
Our range is continually updated based on feedback, ensuring we meet and exceed the evolving tastes of our Australian clientele.
Nationwide Delivery:
Whether you're in Sydney's hustle or Perth's calm, our Easter decorations are shipped Australia-wide, promising timely delivery.
Revamp Your Easter Celebrations
Real Christmas Trees isn't just about the Yuletide season. We understand the joy and significance of every festivity, and our Easter range is a testament to that commitment.
Dive into our diverse range of Easter decorations and let every corner of your home reflect the spirit of the season.
Explore our collection now and let your festivities shine in true Aussie style! And while you're at it, don't forget to check out our other festive offerings to keep the celebrations going all year round!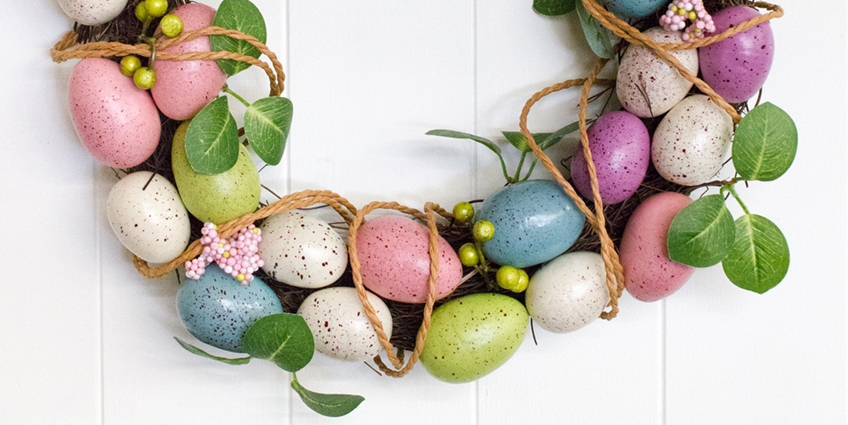 ---
---